Details

Category: Motul Petit Le Mans
Created: Wednesday, August 03 2016 11:18

03

Aug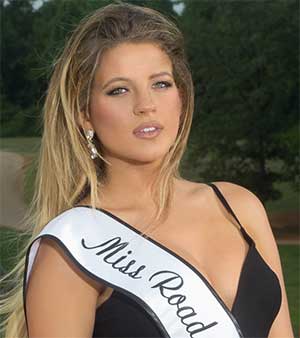 BRASELTON, Ga. (August 3, 2016) – Road Atlanta is pleased to announce the 2016 Miss Road Atlanta representative, Danielle Stratton of Atlanta, Ga.
Miss Road Atlanta 2016 Danielle Stratton has been a motorsports enthusiast all of her life, so being at the racetrack feels like home.
Danielle will be representing the race track at the 19th Annual Petit Le Mans, Sept. 28 through Oct. 1. Although this will be her first Petit Le Mans, Danielle is no stranger to racing, having spent five years behind the wheel competing in Legends cars. She started racing at oval tracks in central Florida at the age of 14 and won some notable awards including being named Rookie of the Year in 2010. Danielle was on her way up the racing ladder when she was involved in a racing incident that left her with a broken joint in her ankle and unable to continue competing.