Why Partner?
Michelin Raceway Road Atlanta Offers an Exceptional Opportunity to Reach a Broad Range of Consumers.
Michelin Raceway Road Atlanta has been synonymous with world-class internationally significant road racing for over four decades. With Motul Petit Le Mans a cornerstone event of the new IMSA WeatherTech SportsCar Championship, Michelin Raceway Road Atlanta makes an ideal marketing partner with an impressive menu of sponsorship and hospitality options. Adding the dynamic high-energy Atlanta market and a package custom built for your needs by our talented team, you can be confident your marketing dollars will bring unprecedented results at Michelin Raceway Road Atlanta.
Michelin Raceway Road Atlanta offers an exceptional opportunity to reach a broad range of consumers from some of the most attractive and hard to reach demographic categories.
Multi-purpose motorsports facility with upwards of 400,000 annual guests
6+ annual television broadcasted events
Home of Motul Petit Le Mans, the largest annual international sporting event in Georgia
A diverse and brand loyal following
Access to vibrant Atlanta market combined with hard to reach demo market
Customized sponsorships and activation programs with proven track record of successful ROI
Michelin Raceway Road Atlanta attracts a diverse audience, enabling sponsors to target specific events which best meet their marketing goals. Motul Petit Le Mans, Michelin Raceway Road Atlanta's showcase event, offers impressive demographics featuring highly-educated males with a median income of $125,000.
Fan Demographics
Average Age – 46.5             
Median HHI – 125K
63% Male                
66% Married
60% own 3 or more vehicles
75% more likely to purchase a product/service from IMSA WeatherTech SportsCar Championship sponsor

Michelin Raceway Road Atlanta offers a world-class venue and the proven ability to provide consistent, quantitative returns on sponsor dollars invested. Our Strategic Partnership staff can build a customized, results-oriented marketing and activation programs to meet your needs. From ticket packages, to track signage, to category and event sponsorships, there are vast opportunities to gain exposure in the desirable demographics attracted to the unique sports car and road racing markets.
Opportunities can include but not limited to:
Naming rights and entitlements
Signage and branding
Vendor / display space
Hospitality for business development and customer entertainment
Print, digital and social media
Product distribution and sampling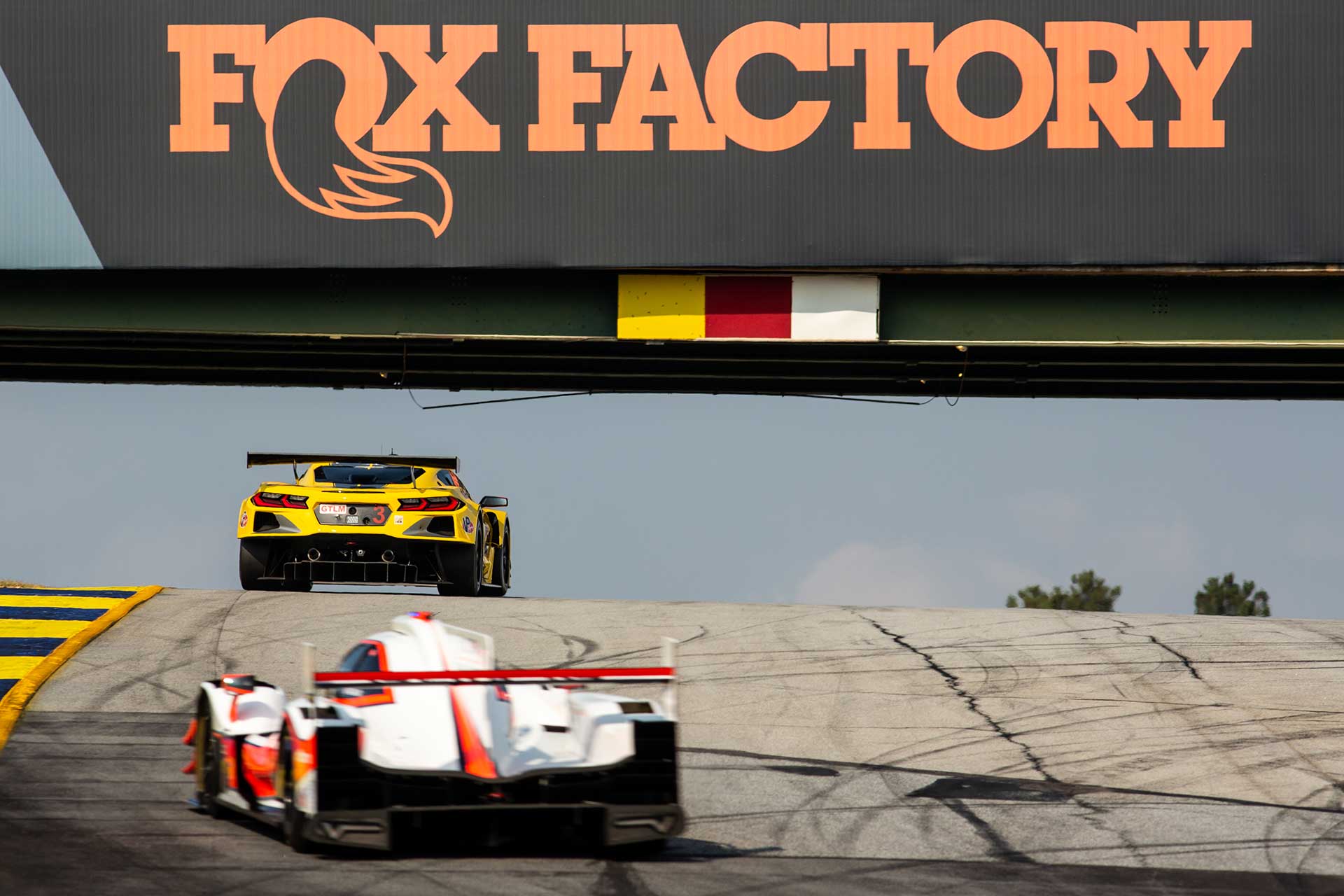 Marketing & Naming Rights
Associate your company with one of our world-renowned racing events or popular experiences here at the track and be prominently included in the advertising and marketing collateral.

Michelin Raceway Road Atlanta is the ideal marketing vehicle to get your brand in front of the most brand loyal demographic group in sports. We have a variety of opportunities, from premium television to premium spectator views or a combination of both. We deliver value and global reach for your brand.
Looking to become a partner? 
For more information please contact us at 770-967-6143