Details

Category: Road Atlanta
Created: Wednesday, 20 June 2018 11:14

20

Jun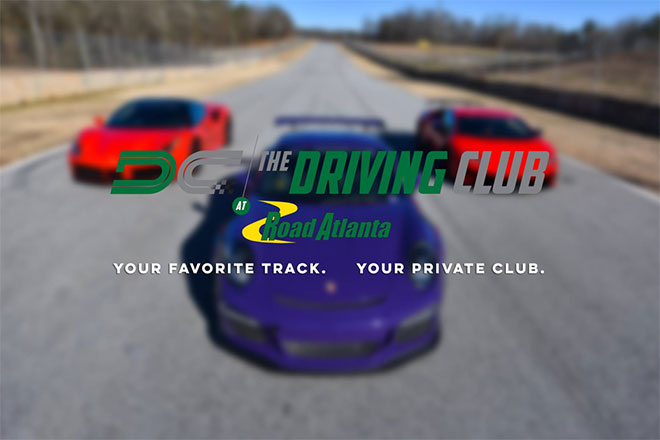 The brand-new Driving Club at Road Atlanta is in the final days ahead of their grand opening, so now is the time to join this exclusive club!
Members who sign up before the end of June will not only save $1,500 in the initiation fee but will also receive a special honor and custom display with their name in the clubhouse's Road Atlanta Legacy Room. These charter members will forever be a part of The Driving Club's history, so this is an opportunity you don't want to miss!