What to Watch For: Motul Petit Le Mans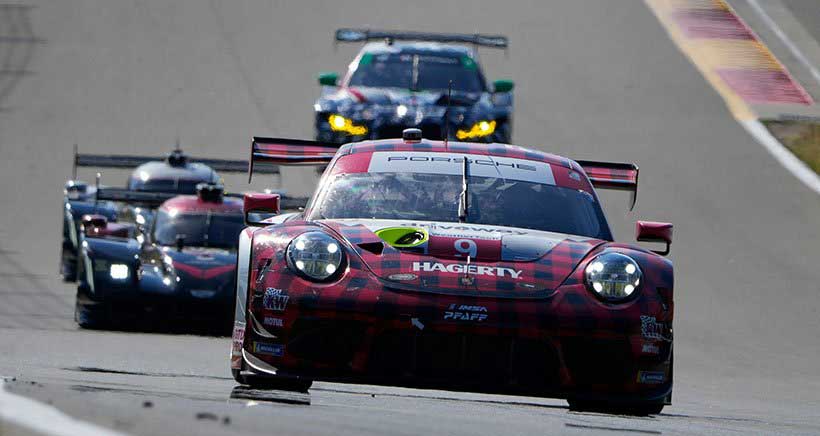 Racing season finales like this weekend's Motul Petit Le Mans at Michelin Raceway Road Atlanta tend to be bittersweet affairs. Although there's often the excitement of championships on the line, there's also a pervading sense that this is the last time around for some drivers and teams and other close working relationships that have developed over the course of a season or seasons.
Things will never be the same again, for better or worse. There's also the inescapable fact that the checkered flag will signal the start of the offseason. A welcome respite for competitors (especially mechanics!) perhaps, but the signal of the start of an autumn and winter bereft of live action for racing buffs. Happily for sports car racing fans, however, just 81 days separate the final laps of Motul Petit Le Mans before the 2023 IMSA WeatherTech SportsCar Championship kicks off Jan. 20 with Roar Before the Rolex 24 testing at Daytona International Speedway.
So, before we raise a glass for auld lang syne on Saturday evening, here are some things to watch for at Michelin Raceway this weekend:
Cornucopia of Championships
The team, manufacturer and driver championships for all five WeatherTech Championship classes will be decided this weekend. True, GTD PRO points leaders Matt Campbell, Mathieu Jaminet and the No. 9 Pfaff Motorsports Porsche 911 GT3 R only need to roll off the grid to clinch the driver and team crowns. But all of the Daytona Prototype international (DPi), Le Mans Prototype 2 and 3 (LMP2 and LMP3), and GT Daytona (GTD) season-long hardware is very much up for grabs.
What's more, Motul Petit Le Mans is the final long-distance event in the four-race IMSA Michelin Endurance Cup championship. With no more than five points separating the top teams and drivers in each class, those titles are also on the line. It's been said many times before, but never will it be truer than this weekend: You'll need a scorecard to keep track of all the various championship races. For a good start, click on this link to the Motul Petit Le Mans entry list notebook.