Emotional Kasemets Claims Prototype Challenge Title in Dominant Fashion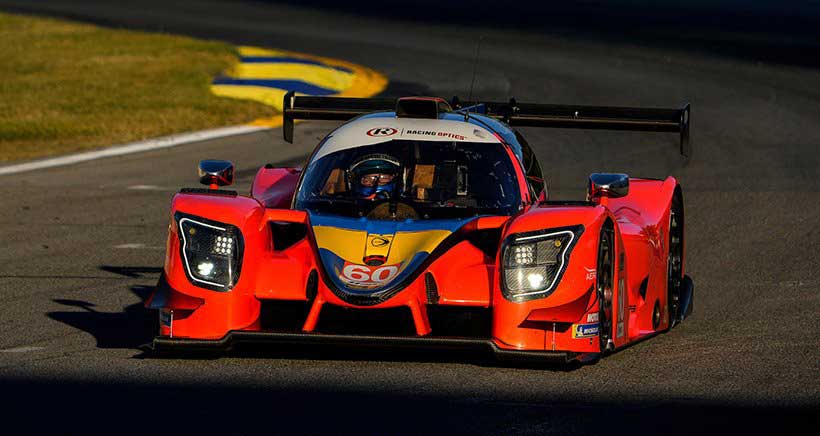 It was all but a certainty heading into the day, but the emotion of winning the final IMSA Prototype Challenge race and season championship came pouring out of Tonis Kasemets on Friday.
Moments after dominating the 90-minute race at Michelin Raceway Road Atlanta to collect his fourth victory in five chances this season, Kasemets choked up several times trying to explain what it all meant to the 48-year-old native of Estonia now living in the United States.
"Truly this is, I think, the only one professional championship I've ever won," Kasemets said, his eyes welled with tears. "To do it right now on this stage with this group of people, it's unbelievable, it's mega. All my friends are here. It's a very special day for all of us.
"We tried for so many years. This is it. That's what it's all about."
Kasemets started from the pole position and led all but the first of 57 laps in the No. 60 Wulver Racing Ligier JS P320. Kasemets won by 6.554 seconds to cap a dream season that saw him win four times and finish second in the other race.
Still overcome with emotion, Kasemets was quick to credit the Wulver crew and all those who have supported him through the years. After launching his career in Europe, he began competing in the U.S. in SCCA events in 1998, climbing the open-wheel ladder and eventually making six IndyCar starts in 2006 and a total of seven IMSA top-tier series starts from 2006-2021. But he never received a full-season opportunity at the pinnacle of any motorsport series, which made him appreciate this year's effort with Wulver all the more.