Details

Category: Motul Petit Le Mans
Created: Friday, September 25 2015 16:38

25

Sep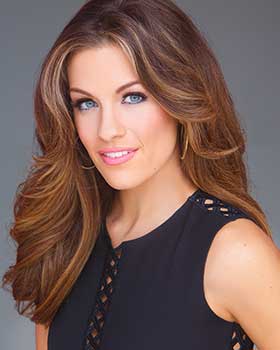 Road Atlanta announced today that the newly-crowned Miss America 2016, Betty Cantrell from Warner Robins, Ga., will serve as the Grand Marshal for the 18th Annual Petit Le Mans powered by Mazda on October 3rd.
Betty Cantrell rose to take the 2016 Miss America title after serving as Miss Georgia in 2015. The 21-year old is the first Miss Georgia to be crowned the Miss America title since 1953, and stands for a platform of healthy children, strong America.
Betty is thrilled with the opportunity to not only represent Miss America at Petit Le Mans, but to also add Grand Marshal of the event to her quickly-growing list of honors.
"I'm honored and thrilled to have been invited by Road Atlanta to serve as the Grand Marshal of the Petit Le Mans," said Betty Cantrell, who stood out amongst the other Miss America contestants by singing opera. "I'm looking forward to coming back to Georgia and enjoying the race."