2012 Road Atlanta Schedule
The 2012 Road Atlanta event schedule promises fans another exciting year of racing! Highlights include Petit Le Mans, Drift Atlanta, The Mitty, and the much anticipated return of AMA Superbike racing! This is one year of thrilling motorsport events that you don't want to miss!
Chump Car- Feburary 11-12, December 8
ChumpCar is North America's home for $500 race cars and REAL endurance road racing. Real racing, real tracks, real drivers and really cheap cars! ChumpCar offers drivers a chance to do what they love in an affordable way without all the hassles! For more information go to chumpcar.com.

NARRA (North American Road Racing Association)- April 13-15
The North American Road Racing Association brings together GT Championships, Dodge Viper Cup presented by Pennzoil Ultra and local drivers in the Whelen US TimeTrail Championships at Road Atlanta in the Spring! This is a can't miss event as fans will witness great driving skills from drivers in Grand-Am, World Challenge and the American Le Mans Series. These thrilling events all meshed into one great race weekend makes for the hit of the season!
Visit NARRAonline.com for more information.

Big Kahuna- April 20-22
AMA is back for 2012! Fans can expect to see a two-wheel frenzy with their favorite AMA riders and bikes attacking Road Atlanta's 2.5 miles of swooping hills and thrilling turns at speeds up to 190 mph. AMA Pro racing last raced at the facility in 2010, where fans witnessed Blake Young sweep the National Guard SuperBike doubleheader weekend in dramatic fashion. The original Big Kahuna events were known for delivering exceptional entertainment value alongside world-class racing by America's finest motorcycle road racing talent, and fans can expect the same Big Kahuna in 2012.

The Mitty- April 27-29
The most historic race in the country happens right here at Road Atlanta every year! At this event you will see cars from all eras racing right before you! This year the event will be a British extravaganza with special attention given to a Triumph vs. MG car club competition. For more information go to: http://classicmotorsports.net/events/Mitty12/

Drift Atlanta- May 11-12
Drift Atlanta is back again to take over Road Atlanta with the best drifters around the world. This highly anticipated event that brings fans from all over the east coast is sure to keep you pumped up for hours watching every drifter burn up their tires in each race! Get your tickets now at 2011 prices: www.roadatlanta.com or call 800-849-7223.

Petit Le Mans powered by Mazda- October 17-20
Coming off another record-breaking year, Road Atlanta is pleased to announce that the 15th Annual Petit Le Mans powered by Mazda will be back again in 2012. Petit Le Mans will be held October 17 - October 20th, just in time for fans to enjoy the colorful trees and cool fall temperatures! Tickets are now on sale (click here to purchase) and remember, kids 12 and under get in free so bring the whole family out!


2012 Event Schedule

NASA
March 9-11
SCCA
May 19-20
Atlanta Historic Races
September 14-16
SCCA
March 16-18
WERA
June 7-10
WERA
October 4-7
Big Kahuna
April 20-22
NASA
June 15-17
Petit Le Mans
powered by Mazda
October 17-20
The Mitty
April 26-29
SCCA
July 14-15
SCCA
November 2-4
Drift Atlanta
May 11-12
NASA
August 4-5
NASA
November 30 - December 2



The Best Holiday Gift:
Road Atlanta Gift Certificate

Not sure what your racing enthusiasts will want for Christmas? No problem! Purchase a Road Atlanta gift certificate today! This present is good for merchandise, tickets to events and season passes!

Ultimate Fan Membership
New Prices for the Ultimate Fan Club Package, Road Atlanta's Season Pass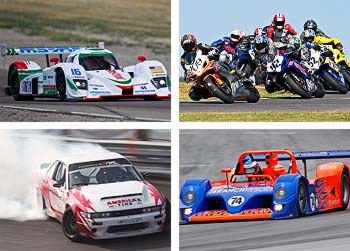 The Ultimate Fan Club has been redesigned to be more customizable for fans! There are several packages to choose from so that every fan has a season pass that makes sense for him or her!
*** The Ultimate Fan Club allows fans
to get into all spectator events at
Road Atlanta in 2012. ***

Ultimate Fan Club Tickets Package: $275+tax
Customizable Add-on Packages:
Parking or tent camping to Spectator Events (only good for events allowing camping)- $50
Non-Reserved RV Camping to Spectator Events (only good for events allowing camping- $100
(NOTE: Camping not permitted at all events. Check event Web page for more details.)
ATV package to ALL Road Atlanta 2012 Spectator Events - $100

Drift Atlanta Logo Contest

Attention race fans! Road Atlanta is holding a contest to find the person who can design the most creative Drift Atlanta logo. We are looking for a unique and exciting logo with a new twist to use as the icon for this event! All submissions must be turned in via e-mail to drifteventlogo@roadatlanta.com by January 14th at 5pm. Provide your first and last name, street address, no post office boxes, city, state, zip code, telephone number and email address.
Winner will receive
$200.00
Four General Admission tickets to the 2012 Drift Atlanta event and one parking pass
VIP seating for the winner only in the Announcer Tower (not offered to public)
Drift car ride for the winner only with a pro driver on track (only for the winner, not offered to public)
The total value of the contest winnings is $750

Road Atlanta's Mobile App
Check out Road Atlanta's iPhone and Android mobile app! This free application will help fans navigate the facility, check in on the latest Road Atlanta news, post pictures for friends to see, download cool racing wallpapers for your phone, live timing and scoring for Petit Le Mans powered by Mazda and more! What are you waiting for? Download it today!


*NEW* FAQs Page On
Road Atlanta's Web Site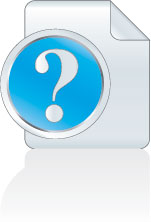 Road Atlanta is making another improvement for the fans by adding a Frequently Asked Questions page to the Web site. Fans can easily find answers to many of their questions here. It is frustrating when you can't find what you are looking for so this will make it easier for you!
Tours need to be scheduled ahead of time by calling 800-849-7223. No tours are given during September and October.

Yes. You must make reservations to come to the track at least 24 hours prior by calling 880-849-7223. However, no purchases are allowed for the public during private track days or during spectator events.
Types of fuel:

98-unleaded
110-lead
112-lead
---